Small Business Facebook Marketing Tips: A 2022 Facebook for Business How-to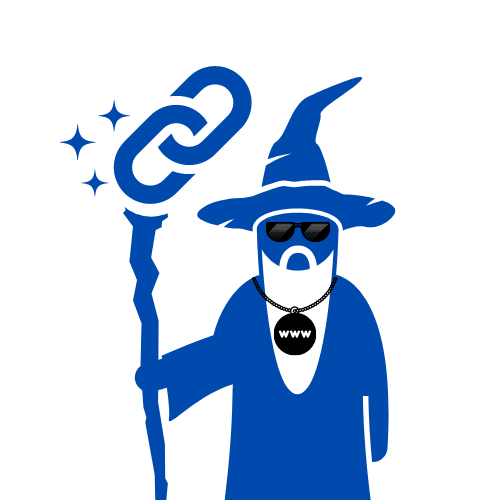 By ISAAC ROBINSON
the Wize Wizard of the Web
How to get started with Facebook marketing for small businesses
Facebook marketing can seem like a Sisyphean task to beginners, especially on a small business budget. However, if you know that your target market resides on Facebook, with a careful strategy your business can be successful on the platform.
If you're not sure that Facebook marketing would be a good fit for your business, ask your customers! Do they use Facebook? What for? How often? For businesses that don't have a lot of customers to survey, scout out your competitors. Are they on Facebook? How often do they post? What do they post? Those questions will give you a clearer picture of what your business needs.
Fully set up your Facebook business page
Your business account is like your home page on the social media platform- it tells potential customers who you are and what you do. That means your page should recognizably reflect your business' messaging and branding.
Think about Facebook as a mall, and your business as a store in the mall. Where do you want your shop to be in the mall? Right next to the food court? By the entrance? On Facebook, your business obviously has no physical location (yet…maybe it will in the metaverse!). But it does have a sort of digital location defined by its categories, tags, and templates.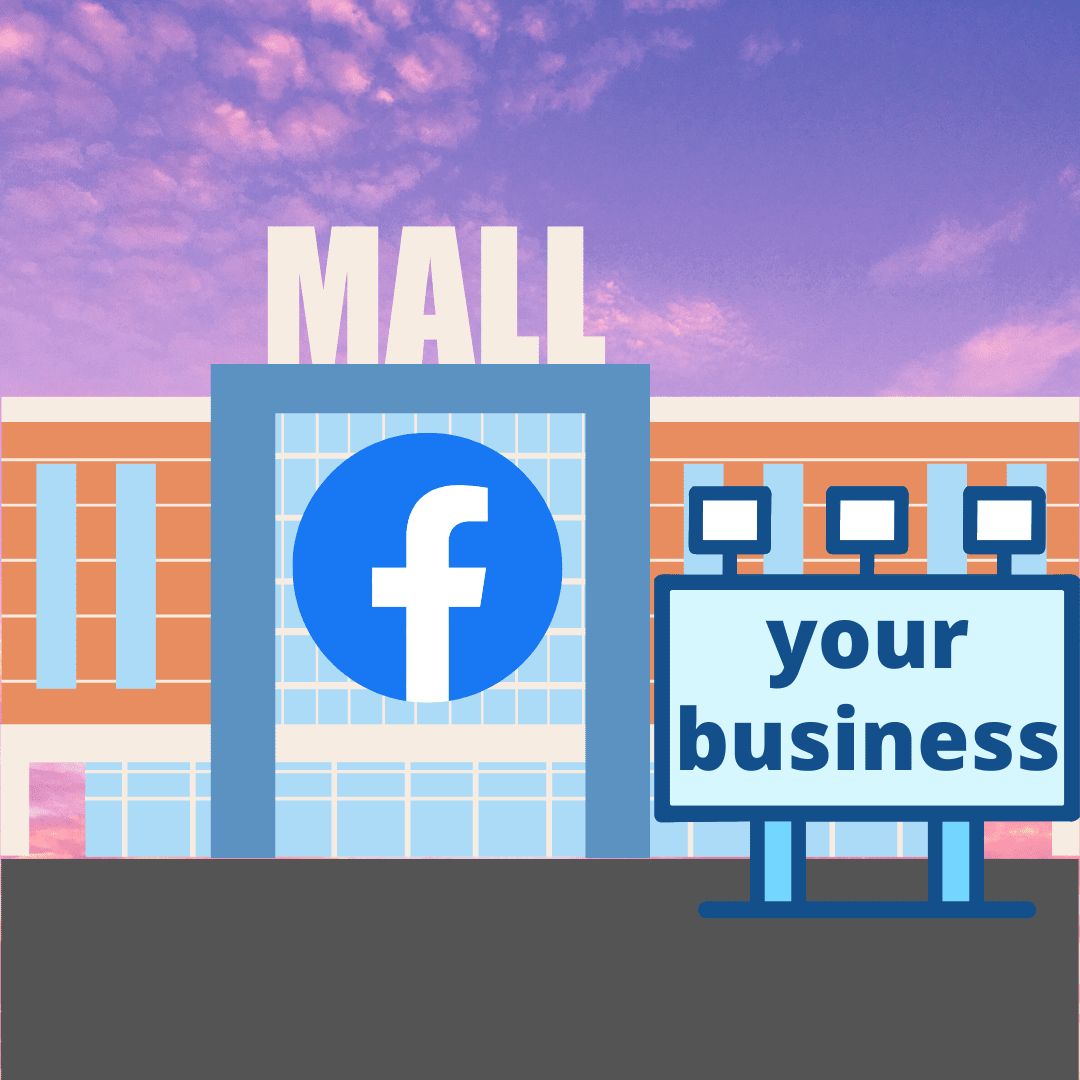 The basics of your business page on Facebook include your Name-Address-Phone information, which should be the foundation of any listing you have. It's also a good idea to include all of your contact information, including email addresses and a textable number. Beyond establishing your brand credibility, your Facebook page can also be a way for customers to get in contact with your business.
Let's go back to the mall analogy. How would you promote your business elsewhere in the mall? In a physical mall, it would be posters and ads and interactive mall maps. On Facebook, think about boosted posts, ads, stories, and news.
Facebook has a huge variety of content formats, both regular and advertising. To start, there are three types of media: plain text, photos, and video. Each of these three has different uses and strengths, so you should experiment to find out what connects with your customers.
Plain text is generally the most limited media type. It has the lowest engagement rates, but is well suited to interacting with an already-involved fanbase. If your business page has engaged followers, use plain text posts to start discussions and ask for feedback. As an example, you could ask, "Which back-to-school product would you like to see a giveaway for?"
Images are versatile. They can be low-cost (in both time and money) to create and fit a variety of purposes on social media.
Videos are extremely valuable, but require a higher investment of time and money to create. Video media has the highest rates of engagement on Facebook. It fits all kinds of posts, but lends itself especially well to stories.
Stories are a good fit for more casual content, which can pay huge dividends. According to Facebook data, 62% of people became "more interested in a brand or product after seeing it in stories". If you're an ecommerce business, Facebook stories can be a good place to highlight your best products.
Be more relatable & less salesy
Social media is an extension of your brand's unique personality . Promotional content has its place — but it should be interspersed with lots of engaging content that doesn't have a salesy angle to make your brand follow-able on Facebook. It's ok to showcase your products and services, but look for fun & creative ways to go about it.
This is partly due to Facebook's algorithms being able to tell when something is overtly promotional. Out-of-the-box post copy and images will make Facebook less likely to consider your content irrelevant to users. As an added benefit, original & funny content will drive more interaction, which has a positive effect on your business' visibility on Facebook.
Publish media directly on Facebook
The Facebook algorithm favors content that's published directly on the platform over something posted via link that actually "lives" on a different website. Try limiting how often you link out to content on other sites and focus more on creating media that will be valuable on Facebook alone.
Adapt your content for Facebook specifically
Instead of just re-posting the subject line of a newsletter you just sent out or screenshotting your tweets, adapt your content for different platforms, so there's something new for your followers to interact with. Think about something like creating a sparknotes version of your blog post for Facebook.
Additionally, make sure you're using the right dimensions for a Facebook post or story so it doesn't cut anything off or have gaps. If you create content with a design tool, use their Facebook templates which come pre-optimized in the right size.
There's more to social media than just posting — it's about strengthening relationships with your customers. Interact with them in the comments and answer questions! This encourages your followers to keep engaging with your business on Facebook and offline. Furthermore, interaction can promote enhance customer loyalty.
Post regularly on your Facebook page
Reaching fans & potential customers takes time, so be patient! When you're just starting out, your content probably won't have much reach. If you keep posting consistently, you'll slowly grow your Facebook presence as algorithms highlight your content and fans get accustomed to engaging. Industry experts say that posting once a week is a great way to begin.
Focus on the right metrics to gage success
As you strengthen your Facebook presence, you'll want to make sure your strategies and your budget are bringing returns. Followers, comments, and like metrics take a long time to show growth, so try to use your metrics to find the types of content that are being successful with your target audience and concentrate on that. Look at things like link clicks, direct messages, and video 50% watch rates.
How to Make a Facebook Business Page
Facebook has an enormous offering of features and services, but not every feature is meant for every type of business. It's especially important for small businesses to make sure everything is up to date because you don't have as much existing brand clout. Focus on the features that simplify your fans' experience on your business page and help them have meaningful interactions with your company.
Choose the best category & template
Picking the best categories, subcategories, and templates is important for small businesses because categories are vital for exposure & discovery, and templates determine other valuable features like shops and reviews. However, you can change these at any time, as long as you don't do it too often (which seems spammy to Facebook and could cause your page to be suspended).
Your business page template determines which tabs are available to you. You'll be able to view all the tabs you're eligible for and be able to hide tabs, add tabs, and rearrange them. These tabs are how visitors to your page can navigate around and view the different types of content you have posted. To streamline the experience for your fans, don't use all the tabs you can but focus on the ones that will be valuable to them, such as reviews, events, and products.
Customize the Call-to-Action button & add your product catalog
These features allow your customers to book directly or purchase from your Page without ever leaving the site. The more convenient it is for your fans to support your business, the higher your conversion rates will be.
The page's call-to-action button has a variety of options, including calling, booking appointments, visiting a link, or sending a direct message. Pick which one makes the most sense for your business, or if you're not sure, experiment with a few and compare their effect.
Messenger has become Facebook's integrated customer service platform. Add your availability times, FAQs, and set up automated responses (when it makes sense) to interact effortlessly and personally with customers.
Facebook Page promotion & execution tips
After your Facebook Page is set up, you can start with promotions and posts. Experiment with a variety of post ideas & styles to see what's most engaging to your customer base.
Run occasional discounts or flash sales
Give customers an extra reason to follow you on Facebook and support your business! Facebook-specific sales & discounts are a fantastic way to drive engagement and turn your customers into loyal fans.
Cross-promote your content
To stretch your small business' resources, think about when you can reuse content between platforms. If you have a great image or infographic that you haven't posted in a while, post it again to give it more reach!
Additionally, because Facebook and Instagram are both Meta services, you can integrate them so that your Instagram stories are automatically published on Facebook, doubling the effect for the same initial time investment.
Set up expectations for social customer service
Strong customer service is a huge part of what makes a brand stand out on social media. Make sure you're clear about what customers can expect as far as response time, hours, and processes.
Using a social media tool to schedule your content is a great way to stay consistent even when you're busy. Scheduling software lets you keep your Facebook marketing on the back burner while you serve customers. It can also be a way to post at the times your fans are most active on Facebook, heightening your reach.
Off-Platform Facebook Marketing Tips for Small Business
In addition to all those strategies to drive engagement and conversions on Facebook, promoting your Facebook page other places online will help it grow that much faster. While it might seem backwards to spend effort promoting your business' Facebook page instead of something like your website, there are some easy-win ways to complement your Facebook marketing without taking away time or money from the rest of your marketing.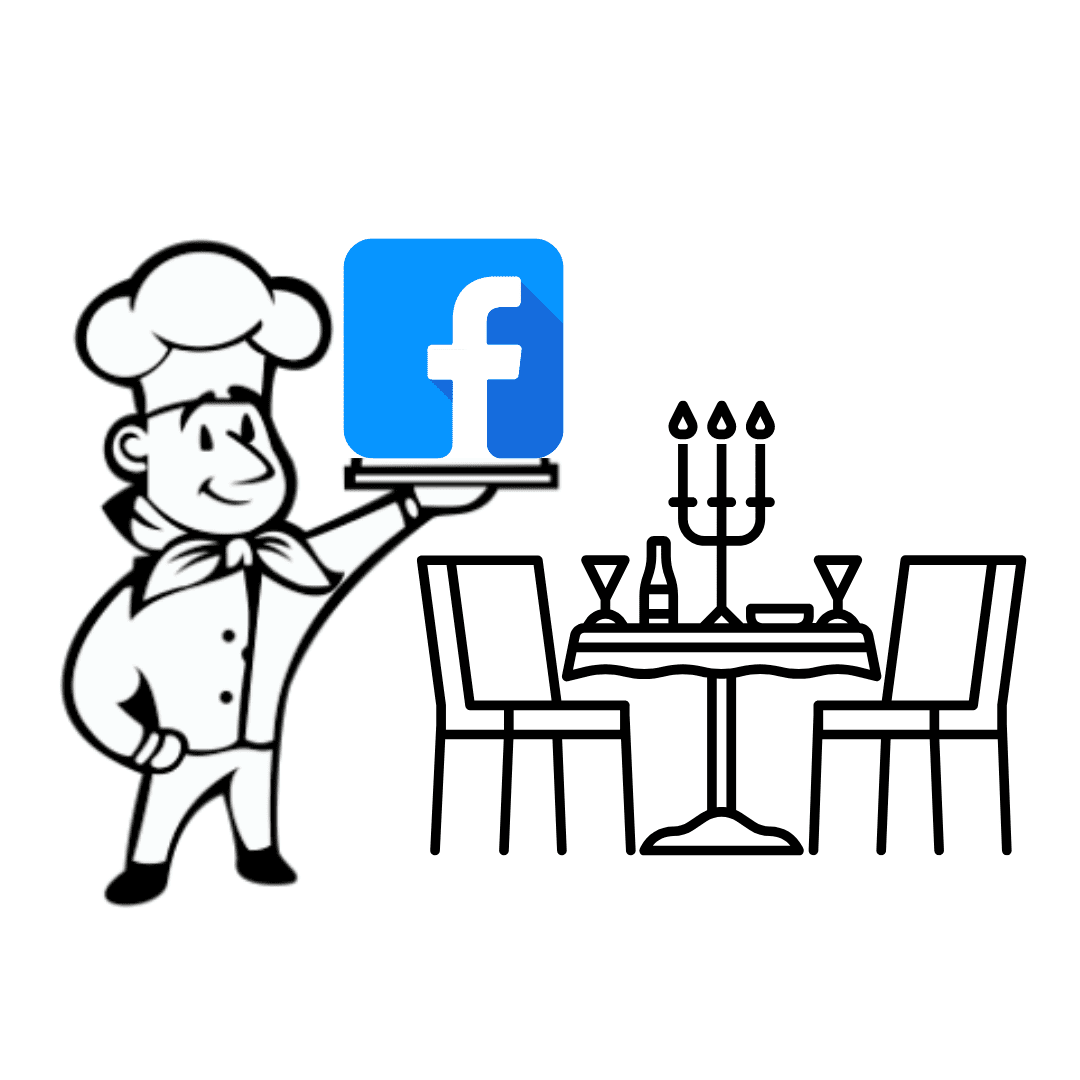 Run a Facebook Giveaway Contest
Use your website and other social media accounts to promote some sort of raffle or contest on your Facebook page. This will encourage customers that you interact with other places, such as your website or on different social media platforms, to engage with your business on Facebook too.
Create a Facebook Landing Page
Create a page on your website specifically targeted to either send visitors to your Facebook business page or to receive visitors from Facebook. This allows you to funnel your Facebook marketing into your larger online marketing plan and conversion pathway.
Embed Facebook Posts on Your Site
Facebook posts can be valuable on your website as a way to add new content without having to upload it twice while also encouraging website visitors to interact with your content.
Add Facebook Share Buttons to Your Content
Making your content easy to share increases its reach. Even when you're not actively promoting your content, your visitors might want to do it for you!
Promote Your Facebook Page on Your Website
Use something like a pop-up to encourage website visitors to follow your Facebook page. One great way to do this is to create or reuse a Facebook-specific benefit, like a coupon code or free trial.
Share Your Facebook Content on Other Social Media Platforms
Because your target audience is spread over multiple social media platforms, re-sharing Facebook content gives them more chances to interact and see posts they might not otherwise, and increased your brand's discoverability in general.
How to use Facebook Insights to improve your small business' Facebook marketing in 2022
Facebook Insights is Facebook's internal analytics tool for measuring and analyzing performance. You can use Facebook Insights to level up your social media marketing and advertising campaigns by learning what subjects are trending right now and researching your target audience. You can also evaluate different types of content you have created to see what has the highest conversion rates with your audience. This will help you make more relevant, effective content that can be a magnet for engagement and conversions to maximize your reach on any given budget.
What are the best times to post on Facebook for maximum reach for a small business in 2022?
Per the American Marketing Association, "The best times to post on Facebook are Tuesday, Wednesday and Friday between 9 a.m. and 1 p.m. Skip posting on Saturdays, as it is the day of the week with the lowest engagement, according to Sprout Social's data." However, other research has shown that another good time to post is from 4pm to 5pm. To maximize your business' reach, experiment with when you post to find out the times that your followers and audience are the most engaged.
How to create Facebook content that will engage your small business' target audience in 2022
Use your Facebook Insights and other similar data to create a profile of your target audience and their interests. This will help you find out what types of content will be most appealing to them.
How to measure the success of your small business' Facebook marketing campaigns in 2022
Use analytic tools like Facebook Insights (or if you use a third-party social media marketing tool) to measure the success of your small business' Facebook marketing campaigns. This data, such as click rates, video watch percentages, and engagement percentages will provide you with information about which posts are performing well, which posts are not performing well, and what your audience is interested in. You can use this data to adjust your strategy accordingly so that you're able to see better results for your future Facebook marketing.
Tips for increasing your small business' Facebook page likes and engagement in 2022
Facebook is a great way for your small business to get exposure, but it's also important to be proactive in managing that page. Here are some current tips you can use in 2022:
Be intentional with your ad campaigns
Facebook ad campaigns can be highly effective for a small business' Facebook page if they are intentional and well-planned. There are specific types of ads that should be used to target different demographics, and there are more sophisticated ad targeting options for a higher budget.
Facebook ads translate to likes and engagement on your Facebook page, so a well-planned ad campaign can help you see an increase over time in engagement and positive sentiments around your Facebook business page.
Identify your target market/fan base
Targeting your audience is key to success on Facebook and can help you increase engagement. Identify who will be the most interested in what you offer, then post accordingly.
It's also a good idea to post regularly, as people will be more likely to follow your page if they know that there is always something new.
Finally, make sure you are posting content that's relevant to the pain points of your audience. If you are making content that's relatable to their struggles or presents a feasible solution, they will buy in to your Facebook page.
Set up your Facebook pixel
If you have a business with a limited marketing budget, start off by setting up your Facebook pixel. Your pixel is used to track conversions on your website and see which of the people who visit are then led to your Facebook page. The pixel also enables you to determine which of the people who visit your website are more likely to become a customer and make an online purchase on one of your products, allowing you to target them more specifically with your Facebook marketing.
What are the most common Facebook marketing mistakes small businesses make in 2022?
The most common mistake small businesses make is not having a clear idea of their target audience and what they are trying to achieve with Facebook marketing. This can lead to bloated ad spending, wasted time, and negligible returns.
Let's say you run a dog walking business in a city with a large student population. You might want to focus your Facebook marketing on students, because they might like dogs and probably don't have time to walk them.
However, if you spend a lot of time makings posts about cute puppies and try to appeal to students, you might not find any who actually have a dog that needs to be walked. If you instead focus on dog owners in general, who do have dogs that need walking, then your Facebook marketing might be more successful. Your ads and content would be more likely to find a future customer, leading to a higher return on investment.
The most important two things to take away about Facebook marketing for small businesses are (1) consistency and (2) having a specific goal/campaign in mind. As long as you orient your social media marketing around these two concepts, you will be able to achieve your objectives and expand your customer base on Facebook.
Looking for some ideas to get you started? Here's our Facebook Page: RunLocal Marketing. Our first two campaigns were our Longmont Small Business Survey and our Free Google Review Flyer Template.