The 3 Online Reviews Statistics That Are the Cornerstone of Digital Marketing for Small Businesses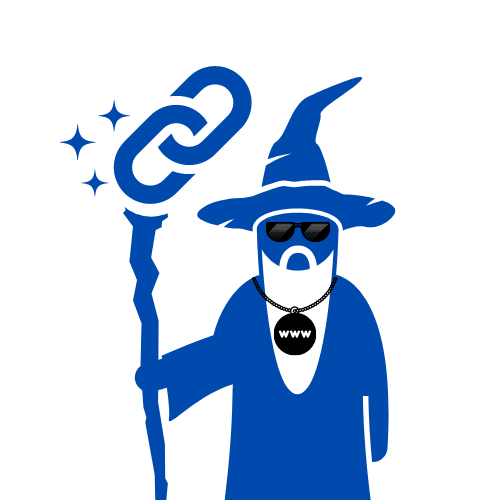 By ISAAC ROBINSON
the Wize Wizard of the Web
Reviews are a fundamental piece of digital marketing, for large corporations and small local businesses alike. However, reviews are especially important for smaller businesses, who don't have the same name recognition and established revenue that national giants do.
What are the three online reviews statistics that are the foundation of local marketing?
54% of Customers Will Not Use a Business With Less than 4 Stars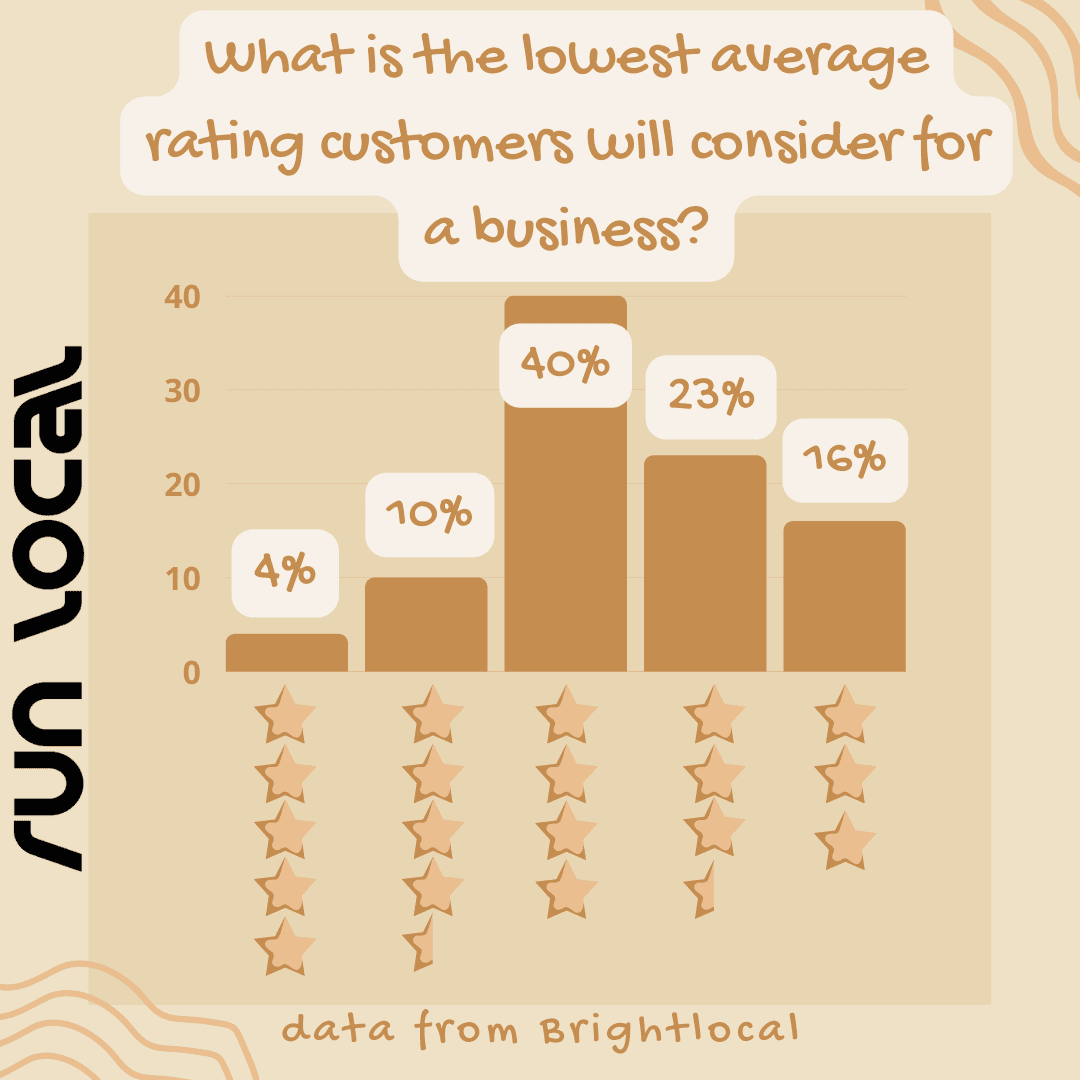 The importance of customer satisfaction has increased in the past few years, due to how fast news travels on social media (e.g., Yelp). Nowadays, customers are more likely to leave a review if they're unhappy with their experience. As such, businesses need to focus on getting more positive reviews from satisfied customers.
54% of customers will not use a business that has less than 4 stars on an online review site. This means that it's important for businesses to make sure they have at least 4 stars before worrying about anything else. However, research has also shown that more stars lead to more conversions, but only up to a certain point – after 5 stars, the increase in conversions levels off.
Up to 80% of Customer Reviews Come From Review Requests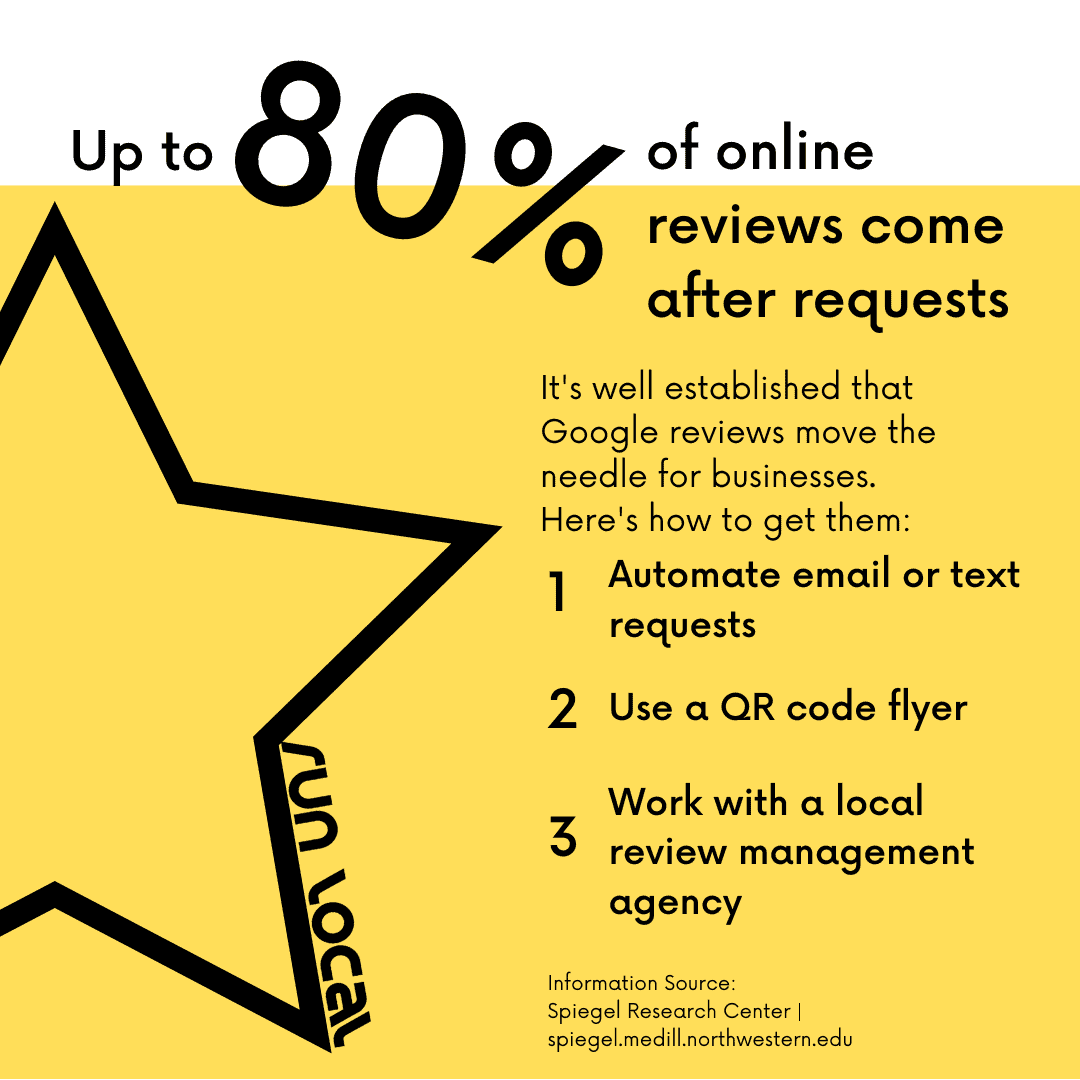 In 2020, the average open rate for review request emails was 69% (per Birdeye). This number is based on a study that analyzed over 2 million email surveys sent to customers. The study also found that businesses who send review requests see an increase in their star rating by almost half a star on average.
If your business isn't already sending review requests, let's come up with a plan to automate review prompts so that you can reap those benefits. Contact us or call at (720) 500-7564 to set up an appointment.
35% of Customers Left A Review At Least Half the Time When Asked To
Customers are more willing than many business owners think to write a review. According to a BrightLocal consumer survey, 35% of customers left a review at least 50% of the times they were prompted to by a local business. Furthermore, 12% said they left a review every time a business asked them to.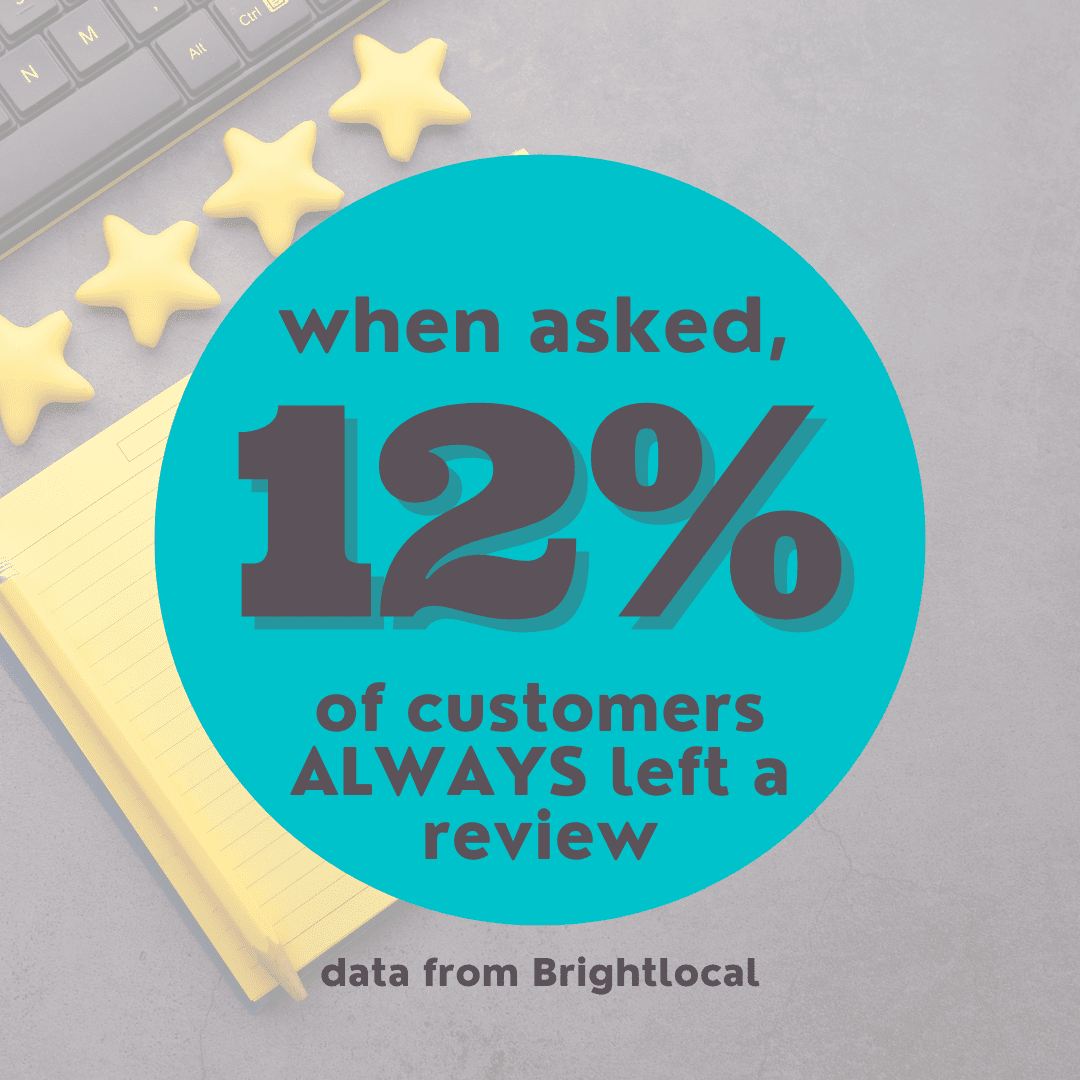 How can these statistics be used to improve local marketing efforts?
When it comes to online reviews, businesses should remember that a well-thought-out reputation strategy will bring in the most possible new customers. These statistics show that all businesses should be sending digital review requests to customers or asking for reviews in some other way.
Say your business gets 300 customers a month (about 10 a day). If 12% of your customers left reviews (the national average of customers who always left reviews when asked), your business would get 36 new reviews every month. After 1 year, you would have 432 reviews.
Does the number of Google reviews matter for a business?
Absolutely. While your first fifteen Google reviews are your most valuable in terms of conversion rate, each new review is still extremely important. Many customers use the number of reviews as a tiebreaker metric – if your business has the same star rating as one of your competitors or if they can't decide, most customers will pick the business with more reviews.
There's another reason why having more reviews is important for a business – reviews contain keywords. Google automatically reads the text of reviews for your business, and it finds keywords that link your business to actual searches, like 'best breakfast' or 'window cleaning'. These review keywords cause Google to rank your business higher in the search results (including in Google Maps!) which exponentially increases the number of customers who find your business online.
How do I manage my business' reviews?
Businesses should "manage" their current reviews by sending automated review request emails or text messages, responding to negative and positive reviews, answering questions, and showcasing their best reviews. This will help small businesses get more reviews, improve the effectiveness of their marketing efforts, and keep current customers happy.
What are some common mistakes that businesses make when using online reviews?
There are a few common mistakes that businesses make when using online reviews. The first is not checking review sites periodically to ensure that any reviews have been posted. The second mistake is responding to each review and making sure your message is on-brand before responding. Offering to take a case off-line if negative feedback occurs is the third mistake, as this will help with customer retention rates. Responding to negative reviews increases the chances of retaining customers.
How can businesses make the most of online reviews?
There are a few things businesses can do in order to make the most of online reviews. First, make sure that your business is asking customers to leave reviews. This is the most important part of digital marketing for local businesses.
The next is to always respond to each review, whether it is positive or negative. This shows that you are listening and care about what your customers have to say. It also helps you stay in-character and establish the online persona of your brand.
If you receive a negative review, be sure to send a follow-up message asking for the customer's contact information so you can investigate further. You want to make sure that you address any concerns they may have and try to find a solution. Responding to negative reviews in a satisfactory manner shows potential customers that you take concerns seriously and are legitimate, increasing your conversion.
—
What are some tips for getting more online reviews?
To get more online reviews, ask for customer reviews on your website and social media pages. Encourage customers to leave a review after they've made a purchase or received their service. If you're just getting started, ask your biggest fans to leave you a review, even if it's been a while since they visited your business.
Invite all your customers to write a review on your Google page. If they're happy with your service, ask them to share their review on social media sites like Facebook and Twitter.
How can businesses encourage customers to leave positive reviews?
Business can encourage customers to leave positive reviews by asking them at the right time, when the customer is happiest. For many consumer goods businesses, this is right after the customer receives their product. For service businesses, ask for a review before the customer leaves your business or you leave their home.
How can businesses respond to negative reviews?
63.3% of people say they will not buy from a business again if it doesn't respond to their negative review. So, it's crucial that you respond to them! It not only shows that you care about your customers, but it also helps show the public that you're willing to take feedback and improve your business.
In your Google business profile (formerly Google My Business/GMB), you can select a review and reply to it. Be professional with negative reviews – arguing about it or denying it can make potential customers more sympathetic to the bad review. However, dealing with negative reviews in a professional manner actually increases your business' reputation & standing with new customers.
More Useful Online Review Statistics
Did you know that…
-Only around 20% of consumers have never left a review? (Podium)
-Around 72% of people asked to leave a review will do so? (Brightlocal)
-The average American consumer wastes $125 per year from fake reviews? (Search Engine Land)
-Around 54% of local businesses say they respond to all or most reviews, with 16% never responding at all? (Podium)
As always, if you need ideas about how to send out review requests, check out our blog or contact us below.