Small Business Marketing Tools:
11 Online Resources to Catapult Your Business in 2022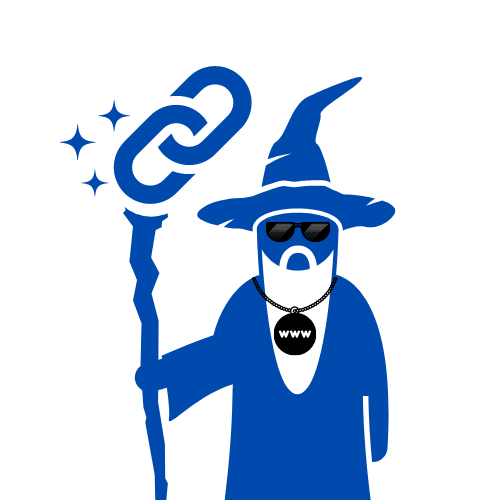 By ISAAC ROBINSON
the Wize Wizard of the Web
Content strategy… Email list curation… Landing page design… Ad campaigns… Even marketing AI! Marketing a business on top of managing it is a lot to take on. With the help of these digital marketing tools for small businesses you can do it without bloating your workload or your budget.
Best Free Social Media Marketing Tools
Social media marketing is one of the most valuable channels for growing your business online. However, it can be very time-intensive and overwhelming. Our favorite social media tools for small business are Hootsuite, Buffer, SendGrid, and Missinglettr. These 4 (mostly free) social marketing tools are targeted at streamlining the process of maintaining an active social media presence for your business.
#1: Hootsuite (Social Media Marketing Tool)
Hootsuite is a social media dashboard that allows you to plan, create, and schedule posts for multiple social media sites from one place. Their free plan allows you to manage up to 2 social media platforms and schedule up to 5 posts at a time.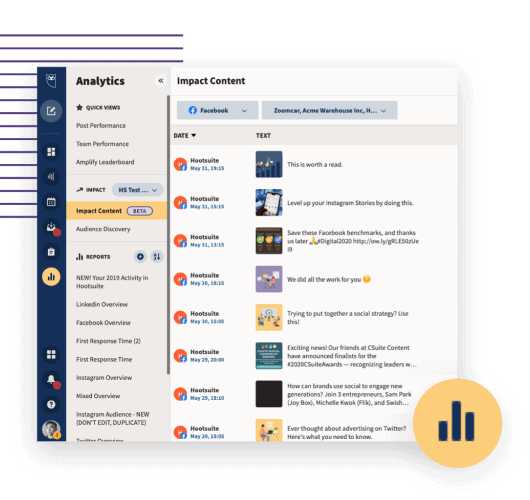 #2: Buffer (Social Media Marketing Tool)
Buffer is another social media planning tool. Buffer's free version allows you to manage 3 social media platforms and queue up to 10 posts per social channel at a time. Additionally, all Buffer plans will help you create a business landing page. Compare their price tiers here.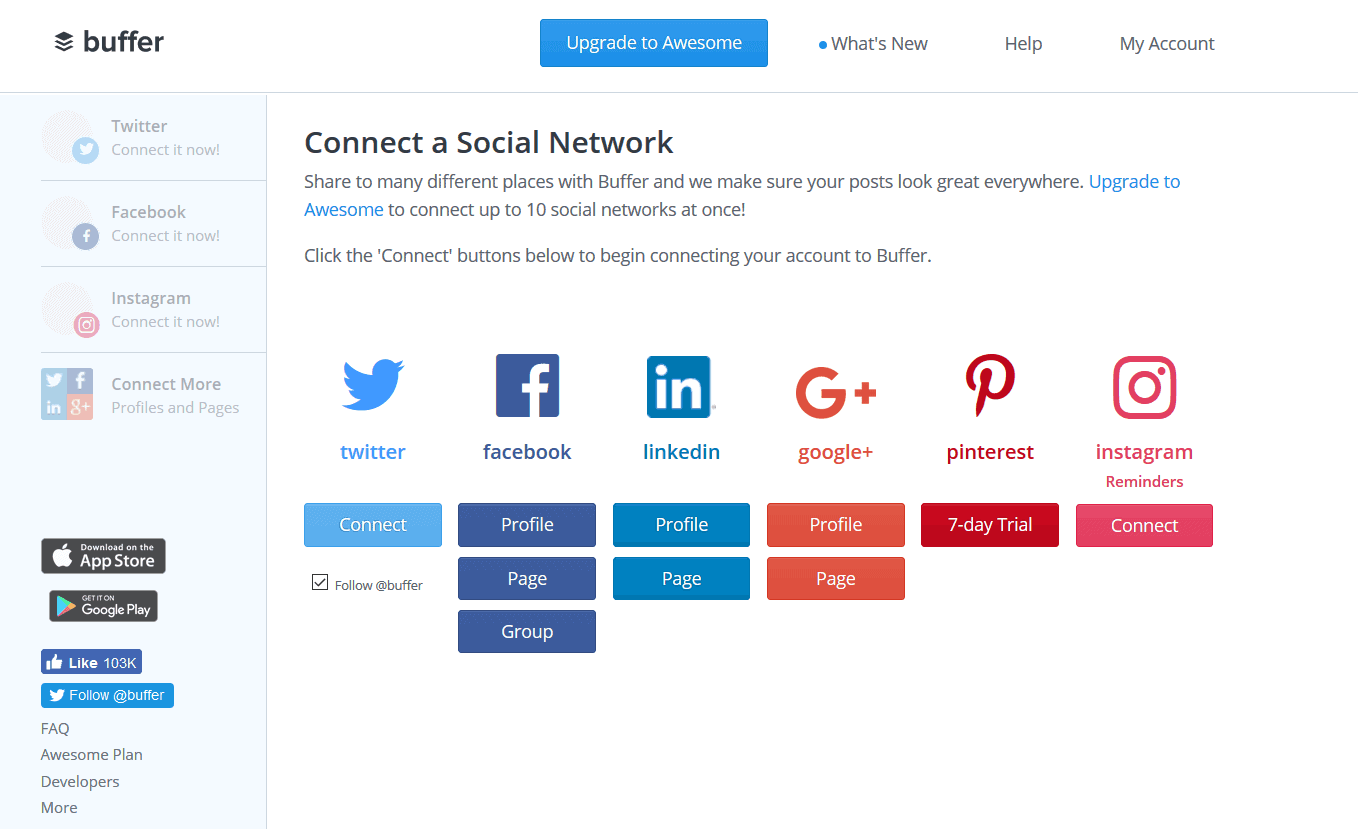 #3: Sendgrid (Email Marketing & Newsletter Tool)
Even though it's actually email marketing, I couldn't leave Sendgrid out here. They have a free plan that allows you to send up to 100 emails a day with analytics, versatile templates, and includes support. If you're looking for email marketing automation, start here.
#4: Missinglettr (Social Media Marketing Tool)
While Missinglettr's free tier is a bit more limited than Buffer or Hootsuite, it enables you to share and schedule posts from other sources, allowing you to curate other content for your followers and ease the burden of continually coming up with your own content to share.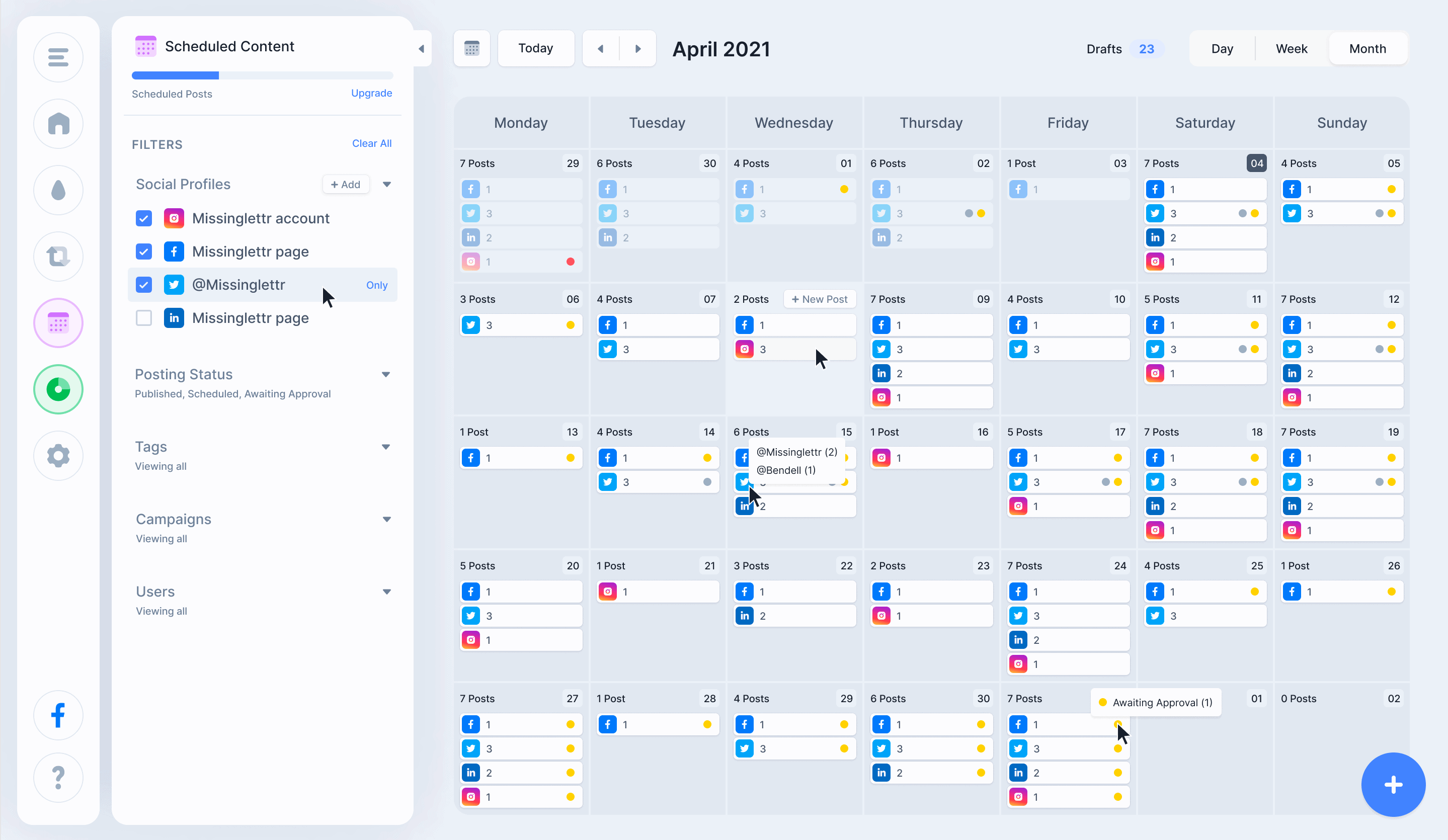 Search Engine Optimization (SEO) is one of the biggest parts of marketing a business online, but it's also one of the most technical and difficult to dive into. Try out these 4 tools (with free plans) to get started ranking your website.
#5 SEMRush (SEO & Keyword Tool)
SEMRush is a freemium SEO tool that is geared around keyword research, site optimization, competitor analysis, and offers an audit of your local listings, often called citations. All of these features are available on a free plan.
Be careful not to sign up for a free trial instead of the free plan, because it will automatically start charging after 7 days.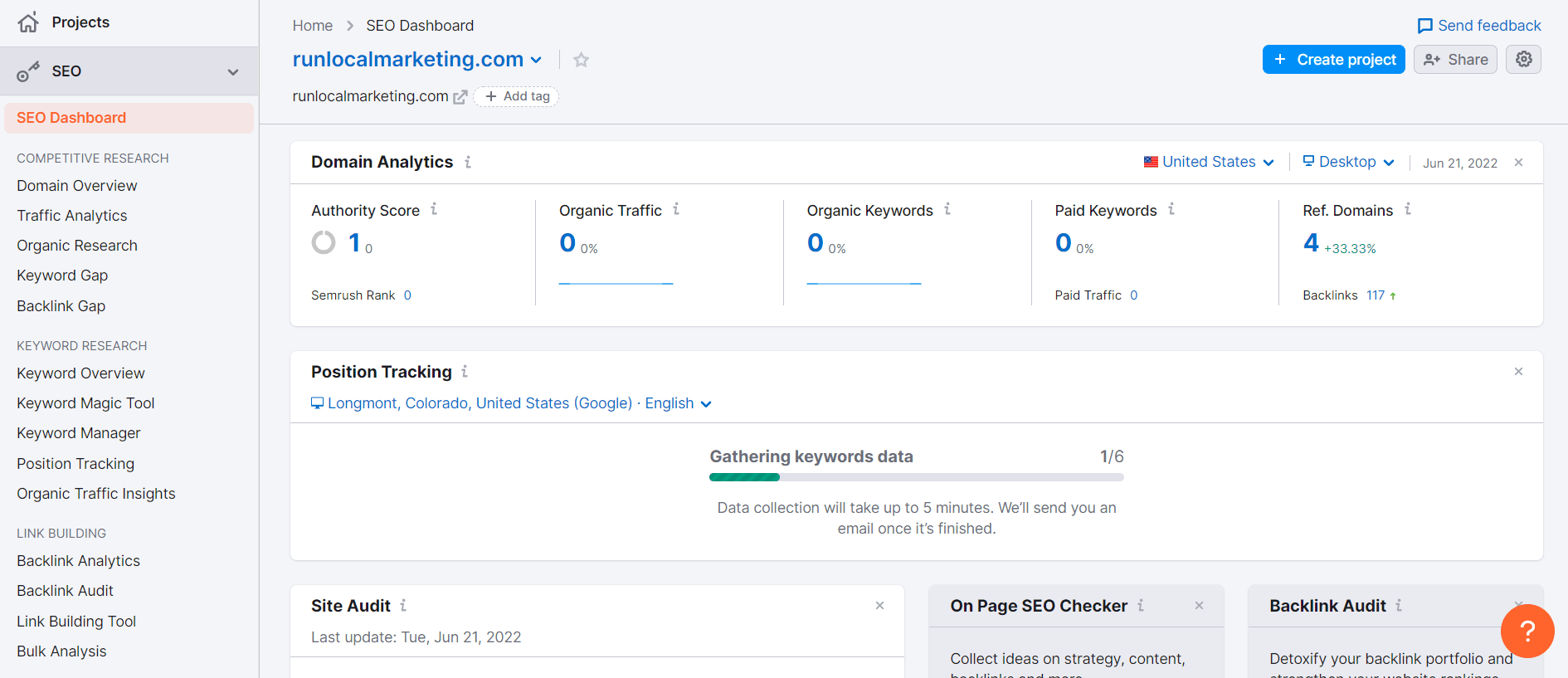 #6 Ubersuggest (SEO & Keyword Tool)
Created by Neil Patel, Ubersuggest is a domain tracking, keyword research, and backlink tool focused on tracking and improving website rankings. By signing up for the newsletter you can also get free tips and support. It's a great place to start researching for a content marketing strategy.

#7 Google Search Console + Google Analytics (SEO Tools)
I'm combining these two into one. Both of these tools are completely free and provided by Google. You'll have to verify ownership of your website, and then you gain access to a wide variety of insights, tracking, and analysis.
The main drawback of these tools is that they are pretty complex and may require some technical knowledge to utilize.
#8 Ahrefs (SEO & Keyword Tool)
Ahrefs allows you to use their premium dashboard for free with sites that you have verified ownership of in Google Search Console. Additionally, they offer several free SEO tools, including things like keyword research for Google, Amazon and Youtube; they also have a variety of tools to help with link building.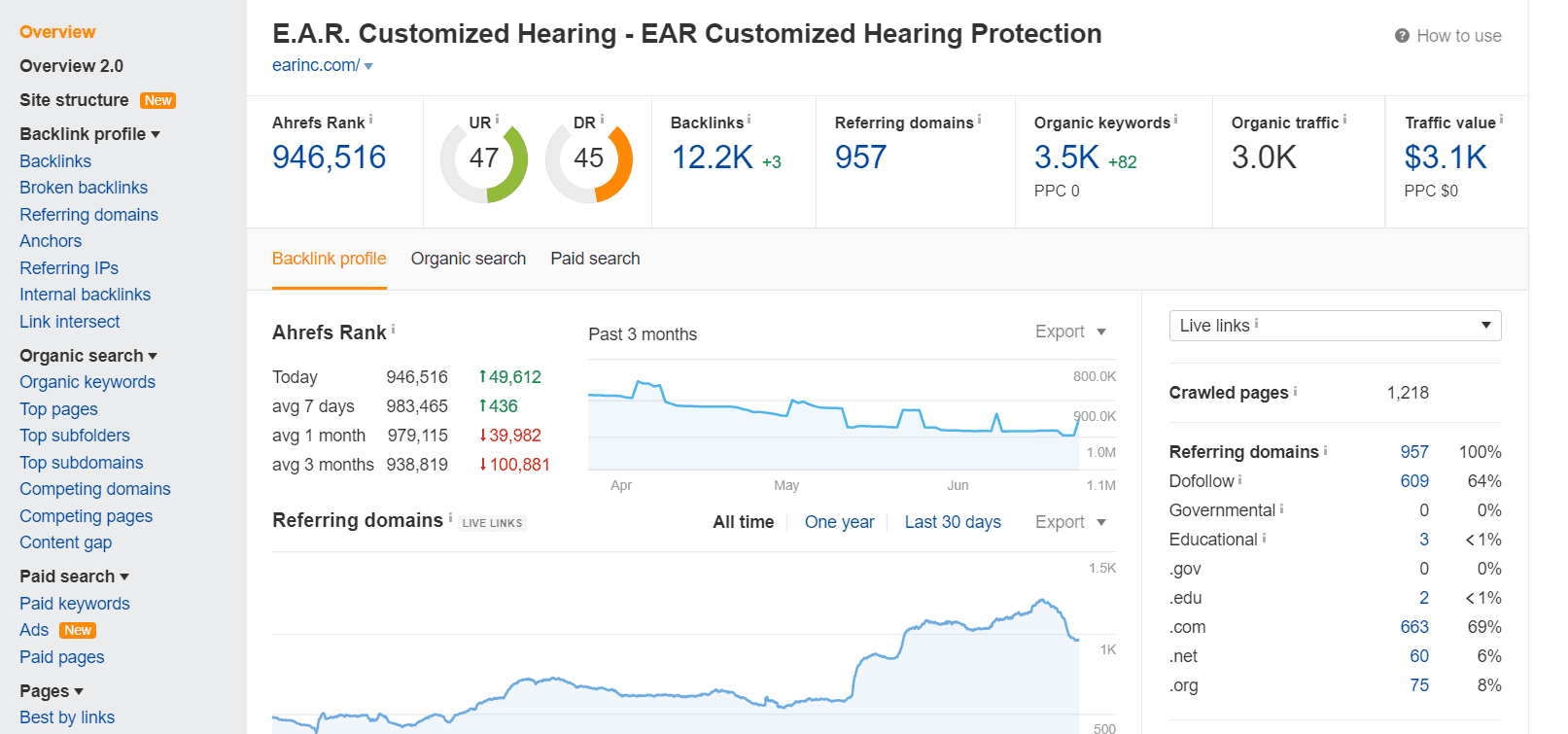 For better or for worse, a large part of a business' approachability online is determined by visual design. Graphics and good layouts drive conversions, clicks, and shares, and are a vital part of a complete online marketing strategy. If you need some guidance getting your design game going, look no further than these 3 tools.
#9 Canva (Graphic Design Tool)
Canva is a one-stop shop for graphic design, from flyers to logos to signs to presentations. The free plan provides a majority of the functionality, with some limitations of the icon and image library. However, this generally isn't an issue because you can always upload your own images.
Canva is a great tool for creating and formatting graphics such as logos, your GMB cover image, and other social media branding.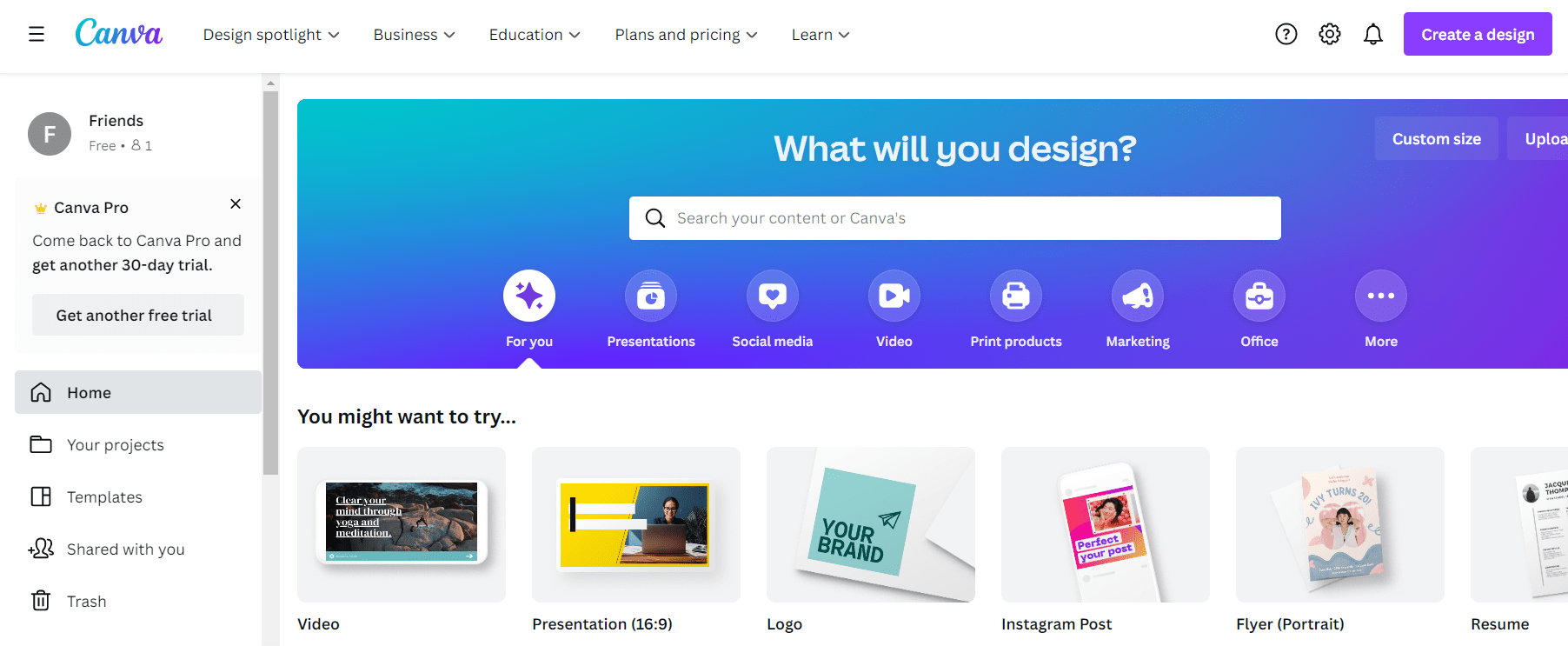 #10 Picmaker (Graphic Design & AI Templates Tool)
Picmaker is a graphic design tool that uses AI to provide templates and other resources. Picmaker's free tier restricts downloads to 7 per month, but allows you to share designs directly to social media. While it is focused on photo editing and creating graphics in photo formats, it's a comparable design tool to Canva, and offers plenty of options for small businesses.
#11 Glorify (Graphic Design Tool)
Glorify is another graphic design tool, similar to Canva. Its free plan allows some functionality that Canva's doesn't, such as 10 image background removals per month, and a few more collaboration options. The main downside to Glorify over Canva is that its free plan limits downloads to 5 per month.
Content Management Systems for Small Businesses
A content management system is what allows you to post content on your own website or blog, and is non-negotiable for any business on the internet.
The most common content management system on the web is WordPress, which accounts for a majority of all websites and is completely free. It is designed to allow a blog, and functions pretty well with ecommerce sites as well. A core aspect of WordPress is what are called plugins, which are basically pre-coded apps that allow further functionality and customization for your website.
There are other options, including Google Sites and Wix, but they don't have the same market space for customization, maintenance, and compatibility.
Pick your tools to fit your online marketing strategy
In this article, we didn't delve into reviews or Google My Business (how your business shows up on Google Maps), both of which are huge factors of marketing a business online. We'll talk about them more (and tools for reviews) in dedicated articles.
That said, make sure that the tools you use to market your business fit into your overall online marketing strategy, which may also include things like traditional marketing, lead generation, and a content marketing strategy. Pick your tools to fit your strategy; don't pick your marketing strategy to fit your online tools.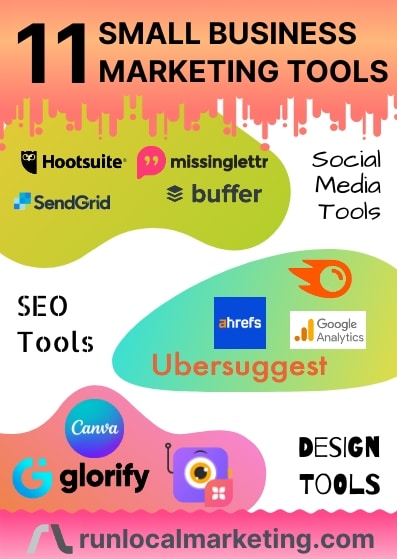 Need some marketing tool help/tips?
Give us a call and we'd be happy to lend a hand. There's a whole lot more to digital marketing than tools like these, so we can help you find the best digital marketing plan to fit your business and the online tools to make it work.